Venue & Hospitality
Conference Dates: June 15-16, 2020
Hotel Services & Amenities
Audio/Visual Equipment Rental.
Business Center.
Business Phone Service.
Complimentary Printing Service.
Express Mail.
Fax.
Meeting Rooms.
Office Rental.
Photo Copying Service.
Secretarial Service.
Telex.
Typewriter.
Video Conference.
Video Messaging.
Video Phone.
ATM.
Baggage Storage.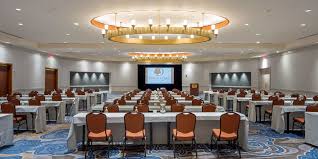 Transportation
https://www.google.com/maps/dir/Frankfurt,+Germany/Frankfurt,+Germany/@50.110901,8.612087,12z/data=!3m1!4b1!4m14!4m13!1m5!1m1!1s0x47bd096f477096c5:0x422435029b0c600!2m2!1d8.6821267!2d50.1109221!1m5!1m1!1s0x47bd096f477096c5:0x422435029b0c600!2m2!1d8.6821267!2d50.1109221!3e0?hl=en
About City
Frankfurt is a metropolis and the largest city of the German federal state of Hesse. The population 746,878 make it the fifth-largest city of Germany after Berlin, Hamburg, Munich, and Cologne. The River Main forms a continuous conurbation with the neighbouring city of Offenbach am Main, and its urban area has a population of 2.3 million. The Frankfurt city is at the centre of the larger Rhine-Main Metropolitan Region, which has a population of 5.5 million. Frankfurt is the second largest metropolitan region in Germany after the Rhine-Ruhr region. Like France and Franconia, the city is named after the Franks. Frankfurt is the largest city in the Rhine dialect area of Franconia.
Frankfurt was a city state and is called Free City, and was one of the most important cities of the Holy Roman Empire, as a site of imperial coronations; it lost its sovereignty after the collapse of the empire in 1806 and then permanently in 1866, when it was annexed by the Kingdom of Prussia. Since 1945, it has been part of the federal state of Hesse. A quarter of the population is foreign, including many expatriates.
Frankfurt is a city of the alpha world and a global center for trade, culture, education, tourism and transport. Frankfurt is the site of many global and European corporate headquarters. Frankfurt Airport is among the busiest in the world. Frankfurt is the main financial center of the European continent, with the headquarters of the European Central Bank, the German Federal Bank, the Frankfurt Stock Exchange, the Deutsche Bank, the DZ Bank, the KfW, the Commerzbank, several cloud companies and fintech and other institutes